Addon - Multiple category descriptions
Addon helps to promote in search engines categories pages. It provides more text content, wich can be placed on a limited page space in extra tabs.
Addon extends content part of categories pages:
addon addes additional tab for mass adding of info blocks (title + field with editor support and sortorder

ability

(added sorting field))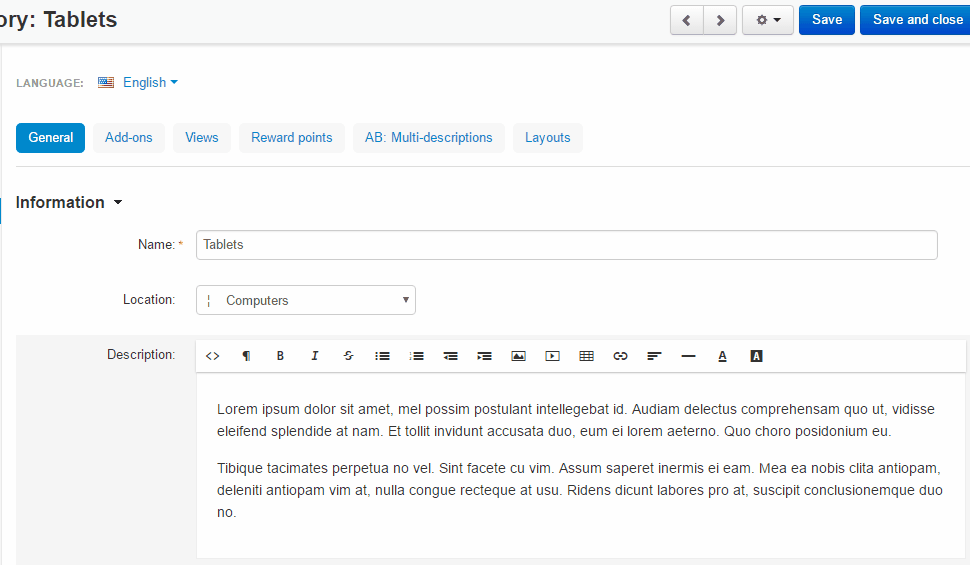 Addon adds on category page a special tabs, to show all content from added info blocks. By default you will have opened tab for category description.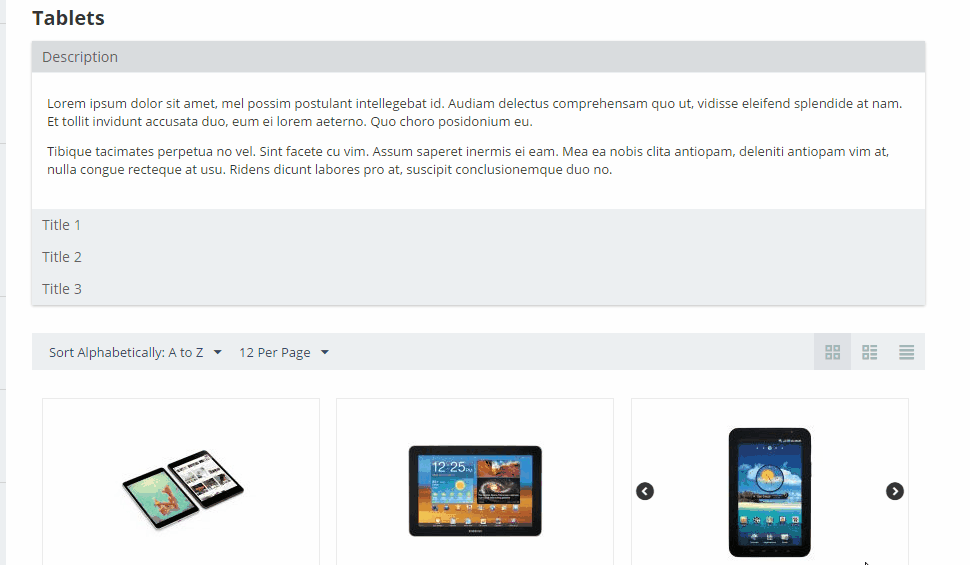 CS-Cart type:
CS-Cart Ultimate

CS-Cart Multivendor
СS-Cart version compatibility:
4.3.3

4.3.4

4.3.5

4.3.6

4.3.7

4.3.8

4.3.9

4.3.10

4.4.1

4.4.2

4.4.3

4.5.1

4.5.2

4.6.1

4.6.2

4.6.3

4.7.1

4.7.2

4.7.3

4.7.4

4.8.1

4.8.2

4.9.1

4.9.2
Enabled update period:
6 months (a paid renewal is available upon expiration)
AB dev team guarantees limited technical support to customers through its own technical support system. In order to use the technical support, authorize on the site and click the "Support" button.
Support includes:
Author's answers to the technical questions of the work of the solution
Help in solving bugs and problems
Release of versions, that support new versions of CS-Cart as well as fixing bugs and issues
Support does not include:
Customization services
Installation services
Adaptation services for working with third-party solutions and modules
Update services
Support
A complete list of technical support conditions look here