Addon - Multiple category descriptions
Addon helps to promote in search engines categories pages. It provides more text content, wich can be placed on a limited page space in extra tabs.
Addon extends content part of categories pages:
addon addes additional tab for mass adding of info blocks (title + field with editor support and sortorder

ability

(added sorting field))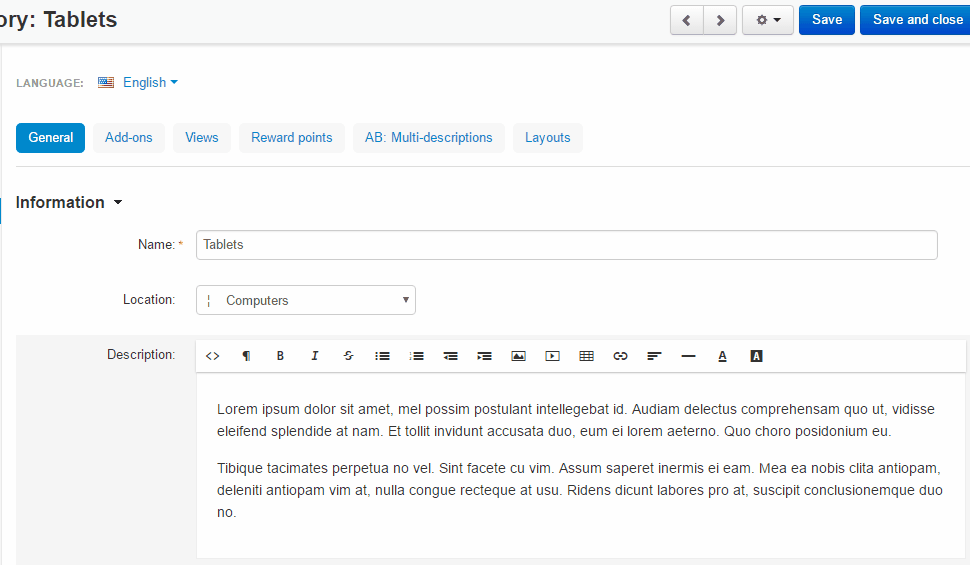 Addon adds on category page a special tabs, to show all content from added info blocks. By default you will have opened tab for category description.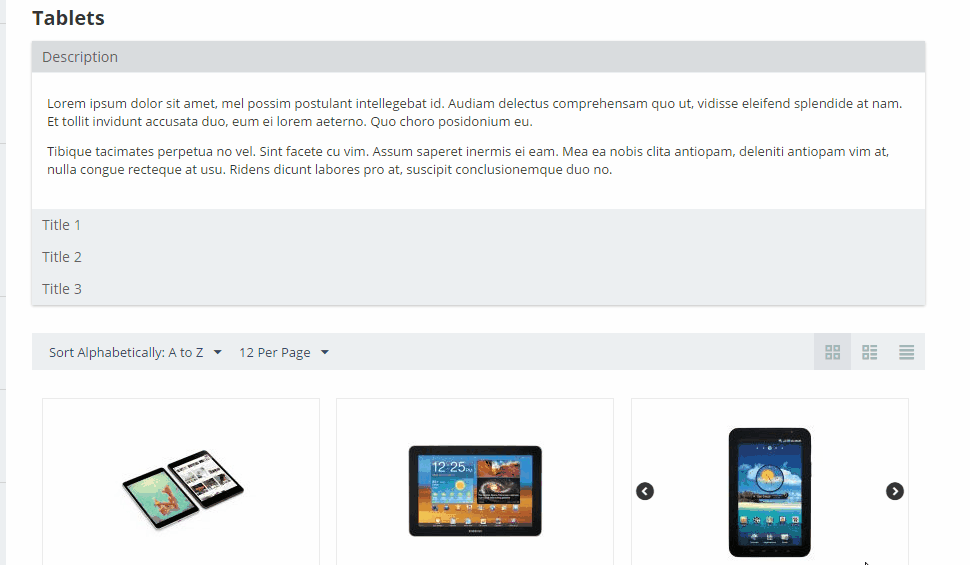 CS-Cart type:
CS-Cart Ultimate

CS-Cart Multivendor
СS-Cart version compatibility:
4.3.3

4.3.4

4.3.5

4.3.6

4.3.7

4.3.8

4.3.9

4.3.10

4.4.1

4.4.2

4.4.3

4.5.1

4.5.2

4.6.1

4.6.2

4.6.3

4.7.1