The add-on is an integration of CS-Cart and Multi-Vendor with the multisearch.io smart search service, which offers such advantages as working with:
transliteration;
misprints;
layout;
morphology;
synonyms;
history.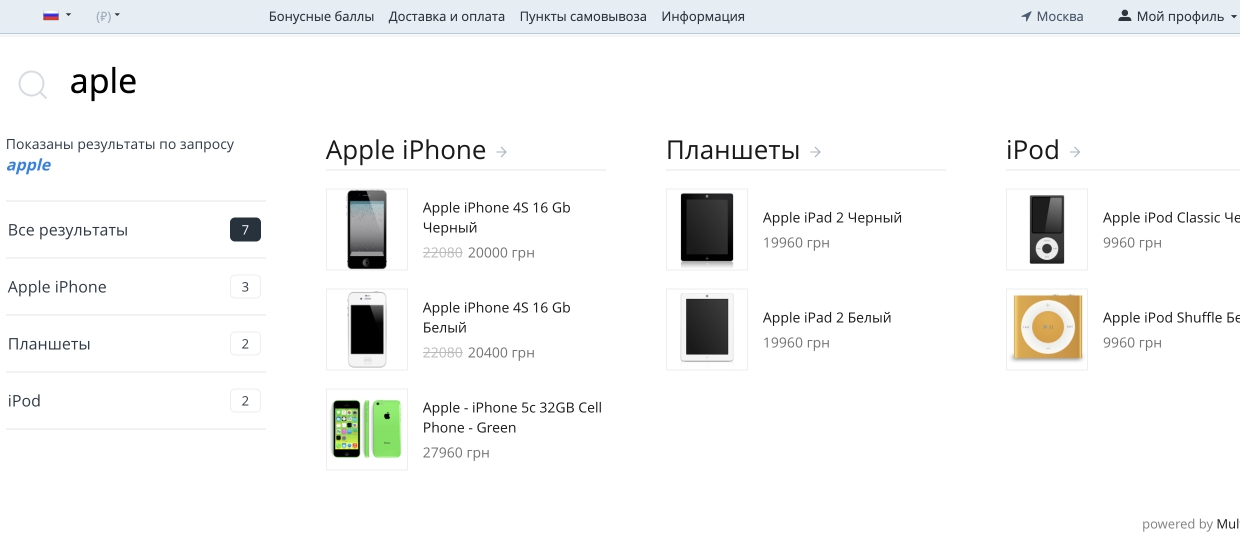 A demo of multisearch.io on a CS-Cart installation is available by the link (to demonstrate the work, start typing the desired phrase in the search).
The developers of the service, among other advantages, list:
30% improvement in conversion rates after enabling smart search;
increase in the number of page views, customer returns to the site and purchases;
access to custom search analytics (queries with results, tops, not found, query fixes, filtering, referrals...)
Attention!!! To work, the add-on also requires the use of the Advanced Product Export (xml and csv formats) add-on (to generate a product feed). The add-on does not work on its own!
Getting the integration working is quite simple:
after installing the Advanced Product Export (xml and csv formats) add-on and the Smart search from multisearch.io, multisearch.io requires the formation of a product feed and its transfer to the search service;
you need to get the search widget code from multisearch.io and insert it into the module settings (separately for each language used by the store).
All! The search will start working after the service indexes the feed. The procedure is described in more detail in the documentation for the module.
CS-Cart type:
CS-Cart

CS-Cart Ultimate (or CS-Cart)

CS-Cart Multivendor

CS-Cart Multi-Vendor Plus

CS-Cart Multi-Vendor Ultimate
СS-Cart version compatibility:
4.14.3

4.14.4

4.15.1

4.15.2

4.16.1

4.16.2

4.17.1
Needed changes in CS-Cart system files

In some cases CS-Cart does not give possibility to extend functions (where is no hooks, another cases), so to inplement extra feature we need to insert it to code of CS-Cart.

:
No
Enabled update period:
6 months (a paid renewal is available upon expiration)
AB dev team guarantees limited technical support to customers through its own technical support system. In order to use the technical support, authorize on the site and click the "Support" button.
Support includes:
Author's answers to the technical questions of the work of the solution
Help in solving bugs and problems
Release of versions, that support new versions of CS-Cart as well as fixing bugs and issues
Support does not include:
Customization services
Installation services
Adaptation services for working with third-party solutions and modules
Update services
Support
A complete list of technical support conditions look here
Release #1
v1.0.0 from 30-Sep-2021
New features and improvements:
[+] Research and Development of the main add-on functionality.